strangeplace luxury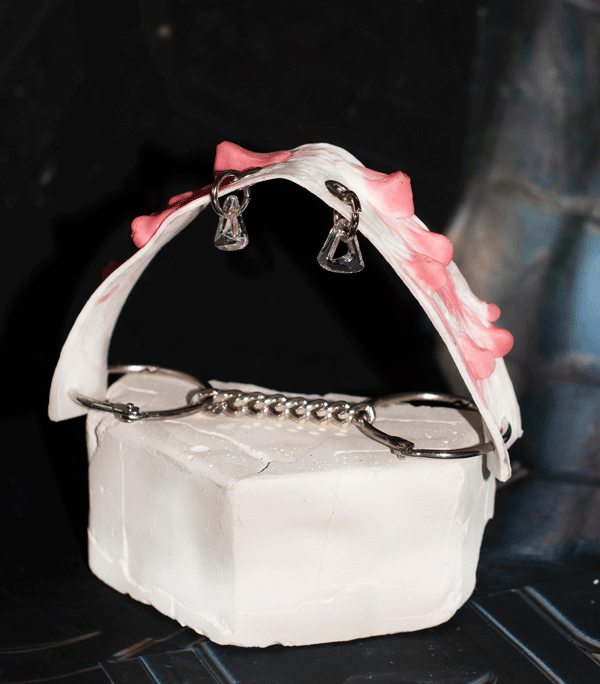 At Ordained Hardware we believe that the future of fashion lies in the mentality of living slow in an eternal transformation. While designing, we seek to implement nature's ability to adapt and evolve into the creation process.

Our aim is finding new possibilities to recycle old fabrics and other waste material to open up a different understanding of what luxury can be. It is an attempt to observe how fashion develops and grows beyond its known territories. Through the collaboration of artists, performers and designers a strange place phenomenon is hatched, called Ordained Hardware.


How and where do we produce?


Silicone is one of the main components of the products. A special technique of upcycling has been developed while working with this material to blend the still fluid substance in numerous ways with the jersey fabric of old t-shirts. Unlike other synthetic materials, silicone has no harmful effects on health and does not release any toxic chemicals into the environment. It's not derived from crude oil, but from the silicon mineral. With this unique production technique, we can achieve the same durability and strength that is most of the time only possible with more hazardous components. The waste generated during this production will be completely reused. All our items are sourced in the EU and manufactured in our Viennese studio.
Who is Ordained Hardware?

Ordained Hardware is a new brand founded by fashion designer Agnes Varnai. The main goal of the label is to create growth by relying on local collaborations and sustainable production techniques. The brand is standing on the cross section of art and design. It is the raw intimacy of a freshly grown spike, the strange place luxury of an alternate future that serves the needs of today's humans.

Our collaborations
If you are interested in collaborating, write us an email to contact@ordainedhardware.com.
Agnes Varnai /Art Direction, Fashion Design
Sebastian Grande /Graphic Design
Martina Lajczak /Photography
Jovan Glusica /Make-up artist
Borbala Ferencz / Fashion Design
Susanna Hofer /Photography
Sophie Hörmann /Performance
Sophia Sponer /Goldsmith
Federico Protto /Fashion Design
Peter Varnai /Motion Design
Other plattforms